We are an independent and self-managed collective born in 2012, formed by adults committed to the defense of the rights of children and adolescents.
Many of us have been sexually abused as children and others are adult protectors of child victims today.
Our objective is to give visibility to the crime of sexual abuse in childhood in order to publicly advocate for the defense of children and their rights in the face of this unacceptable injustice of which one out of every five children and adolescents are victims.
As adults, we carry out our task of visibilization based on the collective sharing of our testimonies, since we consider that it is our obligation as adults to give voice to the suffering of today's children; and we develop this action in the most varied community environments, and throughout the country.
And every Saturday of the year, we offer our online space for an anonymous and empathetic peer-to-peer solidarity meeting for any adult who has suffered this crime and for adult protectors of child victims in the present; a formidable collective experience that has already been replicated in various communities throughout the country.
Adultxs por los derechos de la infancia is not a therapeutic or professional group; we are peers sharing from our experience, and we are a collective of struggle and community building, committed to trying to change the present and future fate of children.
Kilometers traveled in the country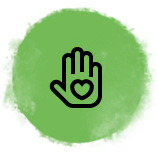 AWARENESS
Visibilization in mass media
-Training
-Book: We are survivors. Chronicles of sexual abuse in childhood.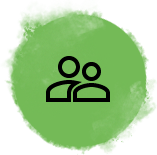 SUPPORT AND ADVICE
Direct communication line: solidarity support and networking
-Linkage with specialized professionals.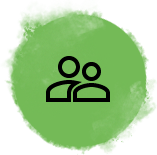 ADVOCACY ON THE POLITICAL AGENDA
-We challenge public institutions and national and international political leaders to make the human rights of children a priority on the agendas of countries and international agencies.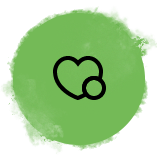 PEER SUPPORT GROUP
-We share our experiences in an anonymous, respectful and empathetic environment through virtual meetings.
We work with the commitment and certainty that sexual abuse and mistreatment of children is an absolutely avoidable harm.
We offer our first-person testimonies to the community in the most diverse social environments in order to make this problem visible and raise public awareness.
We share tools for the formation of Solidarity Peer Encounter Groups of adult survivors and protectors of child victims throughout the country.
Our message is hopeful because we are convinced that survivors of this crime can have a full and happy life if adult society allows victims to express their pain and feelings and ends the social permission towards aggressors.
To influence adult society to raise awareness about the vulnerability of children.
Contribute to building collective guidelines and lines of action to achieve effective protection of children and adolescents.
To raise public awareness of the magnitude and social impact of sexual abuse and maltreatment of children.
Intervene in the public debate to contribute to the generation of legislation that protects children from the crime of sexual abuse and other abuses.
To achieve greater significance of children's rights in the public and political agenda of democratic society.
Promote a public agenda in which children and the protection of their rights is the guiding principle of all political decisions.
Honesty: the dignity of working for what is right
Responsibility: caring for children is our raison d'être
Solidarity: the good I do for my fellow man heals me.
Ethics: commitment to the defense and promotion of human rights
Hopeful message: certainty of a future free of violence against children
Authenticity: the courage to do good for those who are weakest
Empathy: we know how to listen.
Our book We Are Survivors, chronicles of childhood sexual abuse
Published by Editorial Alfaguara for Penguin Random House Grupo Editorial
Learn more by clicking here.
"Equis would blindfold him. He would do things to him or force him to do them. Impossible for a seven- or eight-year-old boy to know that he had become the victim of someone ten years older, someone he considered his friend, the oldest of his friends."
"From the school, I heard inconceivable arguments [...]. They said that what he had done with us was "an inappropriate game", they described it as -ugly things-. And that thanks to those actions a -yellow light- had been lit. The yellow light was barely enough to move him from locality."
Child sexual abuse exists.